Ab dem morgigen Tag gibt es wieder neue Events für uns auf den russischen Servern.
Spezielle Missionen
Akrasia Express-Missionen kehren zurück! Bis zum 21. April haben alle Spieler Zugang zu neuen Aufgaben mit wertvollen Belohnungen.
Für die Charakterentwicklung und das Erforschen von Papuanica gibt es eine würdige Belohnung – ein Haustier, Härtungsmaterialien und Gold!
Die Missionsbedingungen werden in einem separaten Tab "Akrasia Express" zu finden sein. Nur ein Legacy-Charakter kann die Belohnung erhalten.
Außerdem werden die Tabs "Charaktermissionen" und "Vermächtnis" mit neuen Missionen aufgefüllt, die mit dem Februar-Update des Spiels verbunden sind.
Achtung! Dieses Event beinhaltet nicht die Erhöhung des Charakters, sondern ist eine Fortsetzung der ersten Stufe.
"Endlose" Hallen des Chaos
Nachdem die Energy of Order endet, können die Spieler in den Halls of Chaos weiterkämpfen. Für die Passage erhältst du "Blutkristalle" und "Kugeln der Besessenheit".
Die erhaltenen Gegenstände kannst du auf Papuanica beim NPC Meister Zenar gegen Materialien zur Härtung und Dekoration der 3. Stufe eintauschen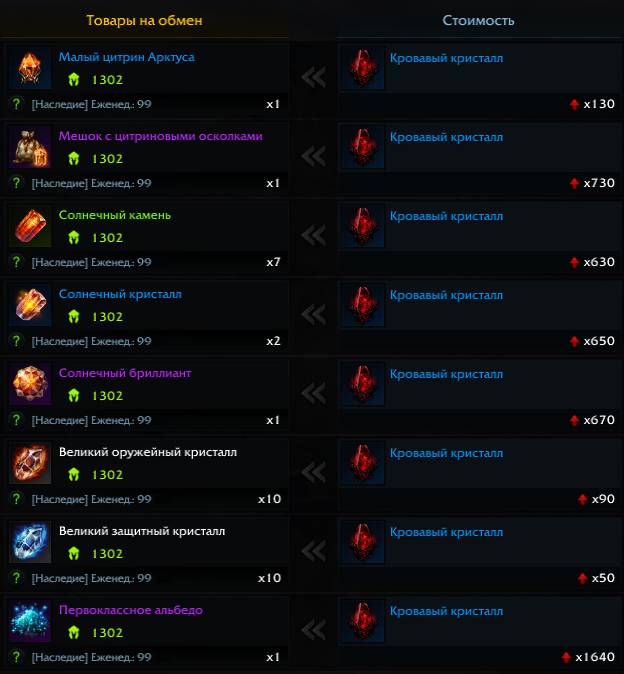 Awards Kalender
Sammle neue Geschenke für das Einloggen in LOST ARK im Belohnungskalender! Für den Besuch des Spiels für 15, 20 und 25 Tage, kannst du ein Papua-Kostüm bekommen.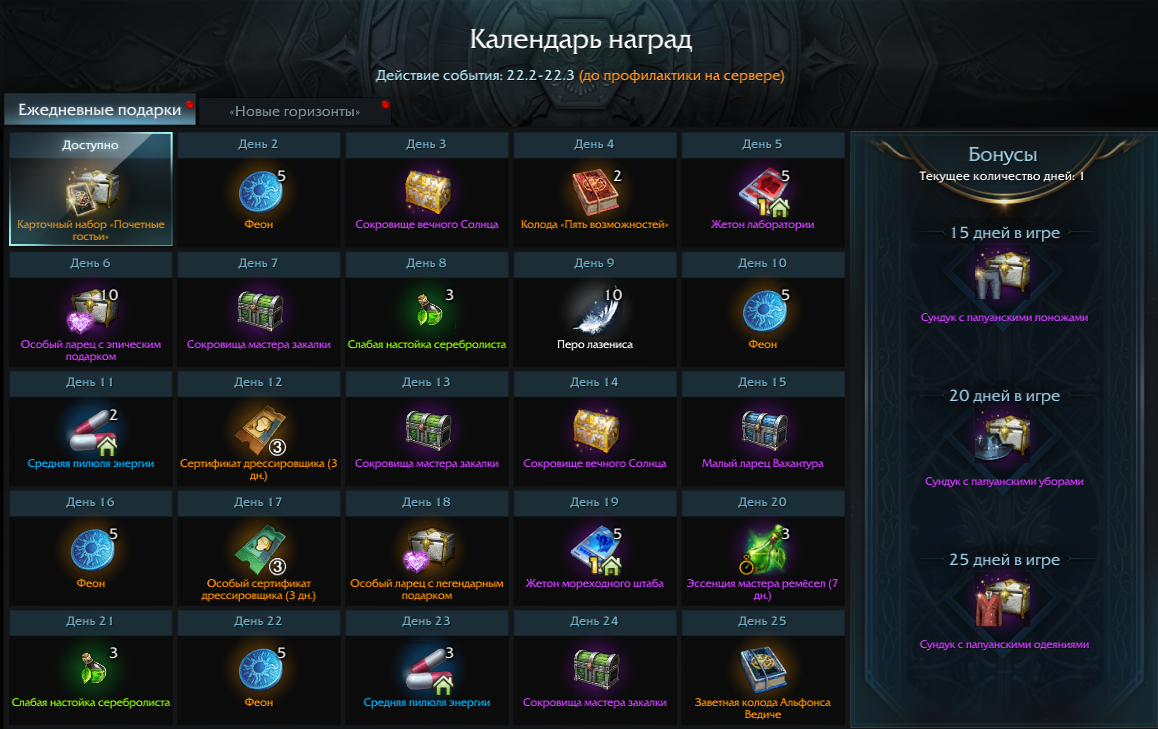 Bonus Belohnungen Kalender
Neulinge und Abenteurer, die schon lange nicht mehr auf LOST ARK waren, finden zusätzliche Geschenke in einem speziellen Kalender.